Ann M. Haralambie is a Certified Family Law Specialist, Arizona Board of Legal Specialization, and a Martindale-Hubbell AV® Preeminent™ rated attorney in private practice in Tucson, Arizona since 1977. Her practice is restricted to family and (non-delinquency) juvenile cases, with an emphasis on custody and child abuse. The practice is child-focused and seeks to minimize the harm which often occurs when child custody is litigated.
Ms. Haralambie is also an author and a national and international speaker and trainer for professional groups on topics related to custody, child abuse, and child advocacy. She serves as a consultant to and member of a number of national organizations dealing with family and child welfare law. She has served in a number of leadership roles within the legal and child welfare communities. (See résumé for details.)
Initial consultations, which generally last between one and two hours, are available for a flat fee of $400.
Scope of practice:
Dissolution of marriage (divorce)
Paternity (unmarried parents)
Third party custody and visitation (grandparents, stepparents, foster parents, de facto parents)
Modification of custody/visitation
Interstate custody
Parenting agreements (pre- and post-decree, unmarried parents, LGBT parents)
Child sexual abuse
International child abduction (Hague Convention on the Civil Aspects of International Child Abduction)
Dependency
Termination of parental rights
Guardianship of children
Stepparent adoption
Private adoption (note: we do not find children or match birth parents)
Representation of adoption and child welfare agencies
Upcoming speaking schedule:
"Infant Adoptions and ICWA: Preserving Heritage or Harming Children?", American Bar Association Family Law Section Spring Meeting, Anchorage, Alaska, April 19, 2013.
"Child Welfare Law and Practice" full day training for attorneys preparing to become certified Child Welfare Law Specialists, Atlanta, Georgia, August 25, 2013.
"Child Maltreatment and the First Amendment: Where Faith Meets the Law", Child-Friendly Faith Project Conference 2013, Austin, Texas, November 8, 2013.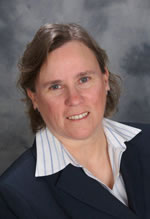 Office Location*
2302 E.Speedway Blvd.,
Suite 214-C
Tucson, Arizona 85719-4742
*we do not regularly check mail at this address
Telephone: 520-327-6287
Mailing address:
3661 N. CampbellAvenue, PMB #130
Tucson, AZ 85719-1527

Hours by appointment only.